Investment experts nowadays advise investors to go global with their choice of the financial markets. In this case, the overseas real estate industry is one of the most dynamic as well as lucrative markets in which investors can play with their money.
So, if you're determined to invest in foreign property, then you'll have to adjust your investment strategy accordingly.
Tips on making successful property investments abroad
You'll want to remember all the rules to try and make money out of overseas investments. To help you start off, here are some words of advice from the experts:
Study the country – You can't base your investment decisions simply on the basis of information provided by the local government website. This is all the more crucial in the case of countries with turbulent pasts. That information may well have been put there to attract foreign investors like you without considering actual data or statistics. So, you must check whether or not your chosen country has a stable political environment or whether there are any chances of your investments receiving a sudden boost due to the policy of that country.

Find out more about the economic prospects of the country and its gross domestic product (GDP) before investing any money. If you find anything amiss, then you can switch your investments towards emerging markets such as China, India or Brazil.

Get a selling plan – When investing in property abroad, you'll have to be ready to sell off your properties in the event of an emergency. However, if you've bought a property just to leverage better capital growth, then it is very likely that you won't be able to sell off the same easily. Alternatively, if you've got a medium- to long-term investment plan and have home loans on your properties, then letting them off will be one of the key factors that'll decide your return on investments.

Being a property investor, you'll have to determine whether or not your property will attract leisure lets or long-term local lets. For that reason, you'll have to do extensive research on the local property market. Moreover, you must be aware of the local property laws and the licenses that you need to own properties in a particular country.

Have a back-up plan – Another major part of any investment strategy is to have a disaster management plan. This plan refers to your financial security, should there be a housing crisis where you start to lose the value of your investments or for that matter, the present net value of your overseas properties. This will help you avoid breaking the bank and potentially going bankrupt. Even if everything goes according to plan and your properties receive an ample boost in their equities, even then, you should have a plan ready that'll help liquidate them in a jiffy.

So, before you invest your money in any property you must analyze and identify the ways to sell each one of them. However, there is no guarantee about the real estate industry since it may either soar or drop at a moments notice. Due to this fact, you must know your risk tolerance before investing in properties abroad.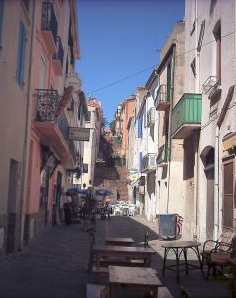 Opt for suitable properties – Invest only in those properties that you believe to be the most profitable ones. If you are planning to allow tourists to use your property, then decide on the kind of people you want to rent out to. They may be retired professionals or newly-weds, but you must get in touch with local brokers or agents to find out the preferred amenities of a particular group. In case your property lies in a tourist hotspot, then you can add something really attractive that'll make your property stand out in the local area. However, if your aim is just to make an investment, then you can rent out your property to locals who'll look after your asset more carefully than perhaps tourists.
Finally, try to re-balance your investment portfolio so that you can control the risks associated with your property investments. In addition, you shouldn't fail to review your investment policy and update it from time to time following changes in the financial markets.
Your investment policy should provide you with a definite guideline regarding your asset allocations, portfolio performance reporting, approved investments, liquidity needs and lastly your investment goals.
---
About the author: Ryan is a renowned writer associated with www.debtcc.com for the last four years. He has expertise in the financial field and has written several articles on debt consolidation, credit card debt, debt relief etc. for different financial sites and blogs.
MPU 300×250

Mailchimp Form

Topics

Tags