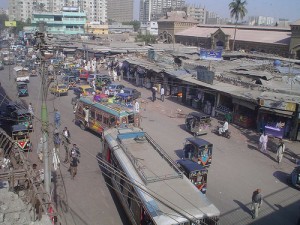 Mercer has released its 2011 Cost of Living Survey, allowing expats to see where their dollar will go furthest. The survey is based on two key data points: the relative strength or weakness of the local currency against the US dollar over the last 12 months and price movements relative to a baseline (New York City) during the same period. Mercer determined Karachi, Pakistan was the cheapest expat destination in the world and Luanda, Angola the most expensive. The rest of the five most expensive cities were Tokyo, Japan; N'Djamena, Chad; Moscow, Russia and Geneva Switzerland.
Mercer's Senior Researcher in charge of compiling the rankings, Nathalie Constantin-Métral, explained their importance:
Multinational companies have long understood the competitive advantage of a globally mobile workforce, though the enduring challenge is to balance the cost of their expatriate programmes. Currency fluctuations, inflation, political instability and natural disasters are all factors that influence the cost of living for expatriates. It is essential that employers understand their impact, for cost-containment purposes but also to ensure they retain talented employees by offering competitive compensation packages.
Her overall analysis concluded that
during the period of data collection for this year's survey the world witnessed an incredible number of natural disasters and political upheavals that have all affected the lives of expatriate employees to some extent. Currency fluctuations and the impact of inflation on goods and services – petrol in particular – have led to some reorganisation of the ranking. Overall, the cost of living in cities across Europe has remained relatively stable, while in Africa the picture is patchy with the limited availability of accommodation leading to increased living costs in some key cities.
Expat compensation packages typically include cost-of-living allowances designed to compensate for currency fluctuations and other economic imbalances. If assignments take them to difficult or dangerous locations (Africa and the Middle East spring readily to mind) expats are also usually granted "hardship pay" of up to 30% of their base salaries. Surveys such as HSBC's Expat Explorer have found expats tend to save and invest more than in their home countries across the board. Living in a cheap destination such as Karachi or Tripoli would certainly be an additional boost to their finances–provided they can stomach the risks.
MPU 300×250

Mailchimp Form

Topics

Tags