Skipton International Limited has launched a seventh edition of its popular 2-year fixed rate sterling account paying 3.25% gross/AER per annum. Accounts require a minimum deposit of GBP10,000 and all balances earn the same rate of return. The bond (which is being offered on a first-come, first-serve basis) will be withdrawn once it has reached its funding limit.
Interest is to be paid on June 30th, 2012. It can either be capitalized or paid away to an account of the customer's choice. Investors may not, however, add or withdraw funds from their account during the two year term. Additional information is available on Skipton's website.
Managing Director Jim Coupe said, "With interest rate forecasts proving difficult to judge at present, we believe the offer of an attractive, guaranteed interest rate of 3.25% AER over two years will provide savers with stability, certainty and also a good basis for creating a supplementary income stream."
As of July 5th, 2-year UK gilts were yielding 0.82%. The Financial Times' Ralph Atkins, meanwhile, forecasted another interest rate hike by the European Central Bank (ECB), writing "it would be a major shock if on Thursday the ECB did not raise its main policy rate from 1.25% to 1.5%."
Companies mentioned
---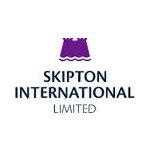 Skipton International Ltd is part of Skipton Building Society, the fourth largest in the UK with over GBP14 billion of assets. It is a Guernsey licensed offshore bank offering a range of sterling-denominated accounts and mortgages. Moneyfacts awarded Skipton "Best Offshore Business Account" in 2010.
---
MPU 300×250

Mailchimp Form

Topics

Tags