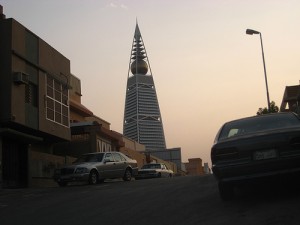 Expats in Saudi Arabia face the prospect of frozen bank accounts as the Kingdom tightens up its immigration laws, reported Arabian Business.com's Elizabeth Broomhall:
Foreign workers, whose bank accounts are frozen during visa renewals, fear rules aimed at forcing private sector firms to increase their quota of Saudi employees will leave them unemployed, unable to access their cash, and struggling to find a new job.

'The feeling is of fear and uncertainty,' said a Filipino office administrator, who asked not to be named. 'If my iqama [residency visa] expires and is not renewed, my bank account will be frozen.  Once your bank account is frozen, no money can be taken from it. Your driver's license is also frozen, credit cards as well.'

'If you get a new job without a valid iqama, you only expose yourself to further exploitation – you can get jailed if you are found.'
Under the new system companies will be graded "red," "yellow" and "green" according to the importance of foreigners to operations ("red" companies being those judged to get along just as well with local employees). Expats' bank accounts will be frozen from the start of the renewal process. Those employed by red firms will have to either find jobs with green-rated companies or leave the country.
As a result, numerous expats living in Saudi Arabia are prepared to empty their bank accounts. Broomhall quoted Banque Saudi Fransi's Chief Economist, John Sfakianakis, as underlining the concern. "Expatriates in Saudi Arabia are worried," he said. "They either have to find new jobs or take their money out of the bank."
MPU 300×250

Mailchimp Form

Topics

Tags